Atotonilco is an agency that prioritizes honesty and authenticity.
Atotonilco was born in Mexico City in 2010, from the need to make independent animation films that provoke reflection and promote free and independent thinking.
Our mission is to create stories that resonate with each of the people we target. We aim to achieve this by telling stories that no one has dared to tell before.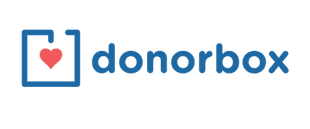 Financing an independent feature film is usually a long, winding road with many obstacles. with many obstacles, in which there are stages of financial gaps that slow down the production. It is not always possible to obtain all the necessary resources through government financing. And if we talk about animation, the costs are usually higher than those of "live action", especially when the animation is of high quality and complexity.
Hanta is our animated feature film project in which we have come a long way in research, development and preparation. long way of research, development and preparation. Its powerful story is based on the novel by the Czech writer Bohumil Hrabal "where a waste paper presser is on a mission to make paper bullets out of paper. mission to make paper bullets out of censored books he receives every day, while he holds very interesting philosophical talks with historical and imaginary characters. imaginary characters.
The film is set in Prague during the spring of 1968, when the Soviets invaded Czechoslovakia. It is based on the writer's own experiences, in a time of repression, censorship and danger, Nevertheless, the story and the context do not expire, as we could be talking about Mexico City, New York or New York City. Mexico City, New York or Moscow of today.
We are convinced of the importance of telling this story and we have found a way to do it through a and unique style, which is reflected in our sketches and animation tests. sketches and animation tests, which have touched those who see them. This encourages us to double our efforts to make this film a reality.
The road ahead is not easy and we are at a point where we need to ask for your help. to ask for your help. We have launched a crowdfunding campaign (crowd funding), to complement Atotonilco estudio's investment, together with the support we have the support obtained so far, thanks to the Ibermedia Program, the Annecy International Animation Film Festival and Ventana Animation Film Festival, and Ventana Sur.
We invite you to get to know the story and become part of the community. If you want to join us, access the Donorbox platform, where you can make donations in exchange for rewards. in exchange for rewards. We are also in the process of building an international co-production, as it is practically impossible to find 100% of the resources in a single country.